Brooklyn Sofa Single Depth
Regular price
Dhs. 17,270.00
Sale price
Dhs. 7,900.00
Save Dhs. 9,370.00
/
Tax included.
Shipping
calculated at checkout.
---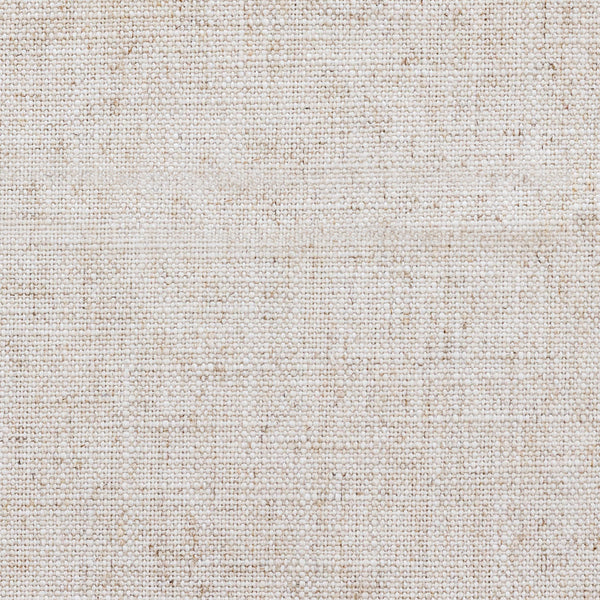 Name: Linen
Color: Oat Linen

Made to order, delivered in 2-4 weeks
The ultimate lounge sofa.
The single depth configuration of this incredibly comfortable sofa gives you masses of space to put your feet up and cozy in.
With its highly concentrated feather content, the base and loose cushion combination offers a cloud-like experience for ultimate lounge-like relaxation.
The solid upholstered base unit comes with a fully removable and easy to wash cover, along with a set of 10 feather filled cushions.
Select the piece with or without piping.
Size: 280cm x 97cm x 80cm H / seating height 45cm.
Please note that this item is a ex-studio display piece and is non-returnable.
There is a possibility of very minor defects however know that our team have inspected and approved the condition of each piece. If you have any questions or concerns you may contact us.
The delivery will be scheduled within 7 days of purchase.
Caring For Your Wood

 
Your wood piece is a natural work of art designed to age with added character over time. All woods will undergo a natural aging process and change color overtime with exposure to UV light and oxygen. In general, while lighter woods tend to become a bit darker and richer, woods that begin dark will lighten up. 
 As wood is a natural material, we recommend specific care to extend the life of your piece.
Clean surfaces using a soft dampened cloth with water. Then wipe away any remaining moisture with a dry cloth. Use cotton, as synthetic fibers can cause surface scratches.
Avoid the use of ammonia based products or silicone oils as they may cause damage if used over a long period of time.
Use coasters under beverage glasses and saucers under cups.Use protective pads under hot dishes. Hot, cold or moist items will react with the wood surface and can create discolored white rings or other marks.
Liquid spills will damage furniture if not removed promptly. If a spill occurs, immediately blot it gently without rubbing the surface.
Avoid excessive prolonged exposure to direct sunlight, high temperatures and high humidity as these environments can cause damage to both the wood and wood finish. High humidity causes wood to swell. Low humidity causes wood to lose moisture and shrink. Solid wood will expand and contract with temperature and humidity changes. This movement is normal and appears as "checking" (small surface cracks) and does not affect the structural integrity of the wood piece. Extreme changes causes warping, splitting and cracking. Try to keep humidity as constant as possible. Recommended room temperature of 22-24 degree celsius.
If direct sunlight exposure cannot be avoided and you are to use it for outdoor, we recommend you place your wood furniture under a shade or use a tent/umbrella above it during noon or extreme sunlight. Please also use loose outdoor cover to protect whenever it is not in use.
Proper ventilation and air current is recommended for all solid wood products. Any adjustment to room temperature should be made gradually. Drastic changes to environment conditions are extremely stressing to wood in general. Excess heat and dryness can cause potential cracking and/or splitting.
Once per month, try to clean the surface with a cleaner formulated specifically for wood furniture.
How to Remove Water Stains From Wood
Water stains are often in the form of white rings since the main culprit is the bottom of cold glasses or hot mugs being put directly on top of a wooden table. However, they're not always in a ring form as any cold or hot item can create marks, such as hot serving dishes or spilt drinks and food. The white marks cloudy appearance is due to water being trapped on the tables surface finish. 
If you have white cloudy watermarks on your table the best thing to do is try to remove the trapped water in the top finish. The easiest way to do this is to use a hairdryer or heat gun; the heat will evaporate the water helping it escape from the finish. Here's some simple steps to ensure you remove the stains safely without damaging your table further:
Set your hairdryer to medium to high temperature.
Hold it around 10cm away from your tabletop and move it side to side over the stained area. You shouldn't smell any burning – if you do make sure you lower the heat or go further away from the tabletop.
After 2-3 minutes you should start to see the stain start to fade.
Keep it over the area for 15-20 minutes or until the stain has disappeared fully.
Caring For Your Sisal
Sisal is a natural fibre derived from the leaves of the Agave Sisalana, a subtropical plant in South America. The fibres are collected by passing the leaves under water and pressing them.
Sisal fibres can be quite absorbent. It can shrink and expand with changes in humidity. Our sisal items are strictly for indoor use – keep out of direct sunlight to help prevent fading.
To ensure it's longevity, it is important to vacuum sisal regularly. This wil remove not only visible dirt particles, but also fine dirt particles which may lodge between the sisal fibres, cause friction and additional wear. Regular vacuuming is doubly important since in the event of a liquid spill, dirt particles in the sisal fibres will be attracted to the spill, rise to the surface and a stain may result.
Never steam clean or wet shampoo your sisal top. As liquid spills will attract dirt particles, when a spill occurs, even if it is clean water, it is important that it is promptly removed by blotting with a clean white cloth or absorbent paper.
Never rub as it can spread the spill to a larger area, and may also work the spill deeper into the sisal fibres. To remove solid substances, first remove by scraping with a spoon or dull side of a knife, being sure to work the outside of the spot to the centre.
Vacuum regularly. Blot spills immediately with a clean, absorbent white cloth. Spot clean with a dry extraction powder. For best results, professional dry extraction cleaning is recommended. 
Caring For Your Mild Steel
Metal furniture is the natural home maker choice due to their reliability and durability but like most good things, it needs to be maintained for it to come to its long lasting quality. Maintaining steel can be tricky as it can be affected by both air and moisture.
Regularly dust and wipe down the steel with a clean, soft cloth. Avoid abrasive / micro fibers / scouring cloths as this will dull and scratch the surface over time. Once the surface is exposed due to scratches oxygen then starts to react with the metal resulting in rust. Rust will significantly weaken the structure and integrity of steel.
When wiping down the surface use straight back and forth movement instead of circles to maintain a uniform appearance and shine.
Avoid contact with acids or alkalis. Keep away from corrosive acid and alkali chemicals

 

(sulphuric acid, vinegar, methyl alkali, soda, etc) If you accidentally get these on metal furniture, rinse it off immediately with water and dry it with a soft cloth.
Please do not use any of these cleaning materials - Chloride cleaners, Abrasive cleaners, All-purpose cleaners and Chloride bleach. Instead use warm water and mild soap, rinse off wipe dry and air dry making sure all moisture has been removed. Keeping your steel dry will eliminate corrosion risks.
Regularly clean your steel to avoid corrosive particles accumulating on surfaces which causes reaction with steel.
Steel furniture is sturdy and can last you many years of enjoyment if you take care of it. Therefore, you can add life to your steel furniture by caring for each furniture piece appropriately with the right cleaning tools and techniques.
Caring For Your Fabric
With a little care you can prolong the life of your furniture. The following information is only intended as a general guideline. 
Vacuum textiles regularly with an upholstery attachment to remove dust and dirt.

 
Place textiles out of direct sunlight to help prevent fading. Dark colours and cotton fabrics are particularly susceptible to sun.

 
Have upholstered items professionally cleaned annually.

 
Rotate, turn and fluff cushions periodically to promote uniform wear.

 
Some feather loss is normal. Vacuuming with an upholstery attachment between the fabric casings and cushions will help prevent feathers from poking through the fabric.

 
In some cases, spot cleaning can cause a ring or fading.

 

It is best to have the entire piece or cushion casing cleaned by a professional upholstery cleaning service to ensure uniform results.

 

Blot spills immediately with a clean, dry white cloth. Always blot from the outer edges inward to reduce the chance of a stain ring. Avoid hot water, which can set a stain.

 
Periodic cleaning by a professional upholstery cleaning service is the only recommended cleaning method for your upholstery, Annual cleaning is suggested, but this may vary depending on use.

 
For Woven Eco and Boucle Fabric Collection :
Composition : 13% CV 5% LN 18% RPET 59% PAN 5% TEXTURED PES
Cleaning Instruction :
Machine wash cold less than 30 degrees celsius

Iron low

Do not tumble dry

Do not bleach

Dry clean. Any solvent except trichloroethylene. Delicate
For Beige Linen Fabric Collection :
Composition :  54% P, 36% V, 10% L
Cleaning Instruction :
Machine wash warm less than 40 degrees celsius

Iron low

Do not tumble dry

Do not bleach

Dry clean. Any solvent except trichloroethylene. Delicate
For Woven Cotton Natural Fabric Collection :
Composition :  50% Cotton, 50% Polyester
Cleaning Instruction :
Do not wash

Iron low

Do not bleach

Delicate. Consult professional dry cleaner

 
For Oat Linen Fabric Collection :
Composition :  20% Linen, 80% PES
Cleaning Instruction :
Machine wash cold less than 30 degrees celsius

Do not bleach

Do not tumble dry

Iron high

Dry clean. No trichloroethylene
Caring For Your Marble
All of our marbles are sealed on arrival in your home. We use an A-grade protective sealant that is skillfully applied to your marble top on arrival. It does help to protect against stains however please follow our instructions below to ensure you keep it looking as beautiful as it should be. 
Maintenance advice from our friends at Design K.
CLEANING: Use warm water and detergent. Do not use soap as it can cause the light stone to darken. Detergent should be effective enough to remove oil-based stains. Once you have cleaned the surface, rinse it with water and dry with a soft cloth.
SEALING: Natural stone must be sealed with a penetrating sealer and be regularly maintained. You can use a sealant two to four times a year. This will prevent that natural stone from absorbing liquids and moisture. When using a sealant on a dining table, make sure that the sealant is safe for food preparation areas.
POLISH: This will remove etching. Polish is usually sprinkled over the surface and rubbed with a buffing pad. By polishing your marble, you will ensure that the surface stays smooth.
CRACKS: If cracks appear over time, they can be repaired by a professional stone worker. Do not attempt to repair deep cracks or etching on your own. It is easy to damage the surface if you do not have experience in repairing marble. Please contact us for recommended professionals who can help.
STAINS: You can use a household bleach to remove stains, but the bleach should be washed away before it dries. Remember to rinse the stone with clean water afterwards.
Wipe spills immediately with a damp cloth.
Caring For Your Terrazzo  
Wipe clean with a soft cloth and clean water.
Wipe spills immediately with a damp cloth.
If using detergent, try to use a natural product.
Avoid scouring pads as they may scratch the surface.
3 Rules!
Drinks, use coasters!
Meals, use placemats!
Detergents, use organic!
Moving Your Furniture 
For all tables with marble tops, the installation of the marble top will be done on site. Once the table is installed, it must be left for 10 hours without being moved to allow the silicone to dry. 
In the case of marble and Terrazzo, your furniture tops are fixed to the steel bases using silicone and commercial grade 3M. This means that when knocked they will stay in place, however if you are looking to move your piece around your home, please do so by aiming to hold the base. This relieves the stress on the natural stone which is liable to come apart from the base if held only by itself. 
Delivery/Shipment Policy
We deliver across the UAE. From time to time we may use a third party delivery provider depending on the item you have ordered. 
Delivery rates are mentioned at checkout and vary depending on the category of product you are selecting. Pricing ranges from AED 15 to AED 300. 
Delivery timeframes will vary depending on whether you're purchasing our made to order furniture pieces or home decor. Delivery timeframes are mentioned within each of these sections.  
Our made to order furniture pieces take up to 3 weeks, and our ready-made home decor pieces take 5-7 days. 
Unfortunately, we cannot be held responsible for any late deliveries due to unforeseen circumstances such as natural disasters or government regulations such as enforced mourning periods (?).
We will contact you at least two days in advance to schedule your delivery and agree on a 3-hour window of time in which to deliver and install your items.
It is your responsibility to make sure that you have adequate approvals or permits for the delivery of your pieces, along with the correct space for the delivery of your items, inclusive of ensuring the product will fit through all necessary doors and lifts.
Custom No.9 will NOT deal or provide any services or products to any of OFAC (Office of Foreign Assets Control) sanctions countries in accordance with the law of UAE.
Upon order, payment confirmation will be sent via email to your registered email address. 
Multiple transactions may result in multiple postings to the cardholder's monthly statement.
Refund & Cancellation Policy
Once an order has been confirmed and the transaction has been processed, we cannot accept any cancellations of the order.
 Unfortunately, we do not offer returns on any products across our site. Each piece is bespoke, and made to order, meaning we have purchased the materials and our craftsmen have already been hard at work making your piece.
Therefore, please make sure you have checked all sizes and materials where needed, to ensure you are going to be 100% happy with your piece.
If a product or piece has one of more of the following issues, we will offer immediate resolutions on a case by case basis, and in a timely manner. We know what it's like not to be satisfied.
The wrong product was sent to you.
The product is defective.
The product has arrived to you damaged.
 Each order that leaves our warehouse undergoes a complete inspection so that it arrives to you safely and happy. If you believe the product is defective or was damaged in shipping, photographs must be taken and shared with us immediately. If this is the case, you are within your rights to refuse the product.
Any agreed refunds will be done only through the Original Mode of Payment, Refunds will be made back to the payment solution used initially by the customer. Please allow for up to 45days for the refund transfer to be completed in case of damaged product.